Beth Lewis
Experience meets passion. Extensive knowledge over 30 years loving the industry as a Owner/Master Stylist. Staying up to date with the changing trends in hair & fashion. As a designer her goal is to have her guests feel good about their hair and creating a look that is right for their lifestyle.
Gina Conover
Has been with B'Lewie for over 20 years as a Master Stylist. Her passion is making people feel their best. She loves highlighting and is always continuing her education so she can give guests what they want and what she feels is going to be their best look. She is certified in Brazilian Blowout.
Kathy Little
Is a seasoned Master Stylist who loves to make everyone happy. She enjoys all aspects of haircutting, coloring, highlights and perms. She is also is licensed in ear piercing. With her happy attitude she is always bringing smiles to many guests faces.
Casey Young
Joined B'Lewie in 2017 to follow her dreams in the beauty industry. She specializes in color, cutting, balayage, manicures and pedicures. She continues her education and has recently got certified in Hot Head Extensions and Brazilian Blowouts.
Madi Randall
I've been with B'Lewie since 2019. I have a true passion for color, cutting, balayage, special occasion, Brazilian blowouts and much more. I continue my education to keep up with the latest trends and strive to give the best results.
Jacqui Foust
I'm doing what I love! I have a strong passion for creating new color and hair designs! I specialize in Blonding, Balayage, Dimensional color & Brazilian Blowouts! It is so rewarding to work in a field that's about making people feel beautiful and gives the opportunity to build lifelong friendships.
Rebekah Toon
I have been in the beauty industry since 2018. I love working with people and creating that special style or color which instills confidence in themselves. Not only do I have a passion for hair, I specialize in full body waxing and nails.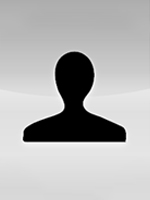 Sadie Presson
Employee Description coming soon.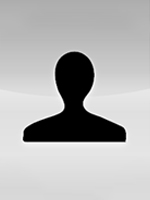 Cheri Glutz
Employee Description coming soon.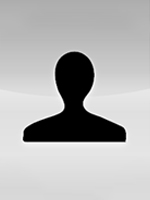 Lesley Bauman
Employee Description coming soon.
Joni Clutter
Owner/Master Stylist shares her passion for hair for over 15 years. She loves making her guests feel beautiful. Color, cuts, and special occasion styles are some of her specialties. While continuing her education she has been able to expand her skills with Brazilian Blowouts/Hot Head Extensions.
Tara Doughman
Tara Doughman Owner/Master Stylist she specializes in color, cutting, special occasions and much more for over 15 years. She continues her education to keep up on the newest trends and hottest looks, and recently got certified in the Brazilian Blowout and Hot Head Extensions.
Becky Gosney
Employee Description coming soon.
Elizabeth Johnson
Master designer with 10 years experience. Though I am a well rounded stylist, I specialize in balayage, styling, Brazilian Blowout & Hot Head hair extensions. I continue to expand my knowledge and technique to ensure a phenomenal experience.
Rachael Montante
Has over 17 years of experience in the industry as a Master Stylist. As a color specialist she loves to do anything from the natural, to the outrageous. Her talents also include cutting and styling, Hot Head Extensions and Brazilian Blowouts.
Lori Toedtman
Master Stylist with over 28 years of experience. Lori specializes in long hair, highlighting/coloring, and cutting. In addition she does Brazilian Blowouts, waxing, and ear piercing. Lori stays up to date on the latest trends by continuing her education and training.