Sonia LeVere
I've been in the beauty industry for over 18 years. I am a well backgrounded stylist with the ability and skills to take care of all hair types, whether it's kinky coily, straight or bi-racial hair, from customized color to blowouts, hair care is my number one priority.
Ana Porquin
I graduated from Aspen Beauty Academy and dived right into it at Latin Image Salon as a Stylist, where I have increased my knowledge in hair care. I am well back-grounded in all hair types from color to blowouts to Wave Nouveau, however, I enjoy being creative with natural hair styles.
Brenda Rivera
I pursued my dream of becoming a licensed cosmetologist from Paul Mitchell the School, where I learned various coloring and cutting techniques as well as training in hair care. I'm very artistic when it comes to hair coloring and love customizing looks for my clients.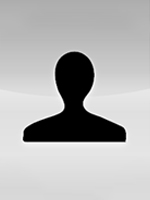 Jessica Portillo
Employee Description coming soon.