Darren Tatum-Poole
Darren owns Vogue on 24 with his husband Brandon. He also serves as the Director. He oversees operations and sets the climate where clients feel pampered and walk out "feeling like they can conquer the world." He believes hair is more than just a cut or color - its about inner beauty and confidence.
Brandon Tatum-Poole
Brandon is an international educator for an extension brand and the salon owner. Brandon travels across the country to train and educate other professionals. He has been featured in the Coastal Style Magazine as the Best HairStylist for 2017, 2018 and 2019 for Sussex County where he calls home.
Cindy Shughart
Cindy graduated from Schilling/Douglas School of Hair Design in 1999 and has been making her clients feel "spectacular" ever since! She offers a full range of services but considers color design and curly hair styles/cuts her specialty. Cindy's goal is for her clients to feel happy inside and out.
Jennifer Littlefield
Jennifer has mastered many skills during her career but the 2 that set her apart are listening to clients and making their vision a reality. She also has a great eye for what styles would look good and work for those clients that aren't sure what they want. Book and let her work her magic on you!
Maddy Moore
Maddy is a graduate of DE Learning Institute of Cosmetology. She has wanted to be a hair stylist since she was 8 years old! Her specialty is highlights, but she enjoys all services equally. She wants her clients to feel better about themselves and be completely satisfied when they leave her chair!
Natalie MacGilfrey
Natalie became a stylist as a way to express her creativity. She offers a welcoming approach that allows her clients to feel comfortable to confide in her and trust that she will make them leave her chair feeling confident and beautiful.
Aubrie Meredith
Aubrie never thought of herself doing any other career than becoming a stylist. She is passionate about all things hair and beauty. She believes communication is key to being on the same page as her client. She cares about her clients and truly gets to know each of them.
Ashley Calderon
Employee Description coming soon.
Teddy Dabbraccio
Employee Description coming soon.
Diane Warr
After falling in love with the salon first as a client, Diane jumped at the chance to work here. She is now the Assistant Director of the Salon and Spa. She is passionate about pampering our clients and ensuring their experience is nothing less than exquisite!
Haylee Smith
Employee Description coming soon.
Keira Smith
Employee Description coming soon.
Michelle Simmons
Employee Description coming soon.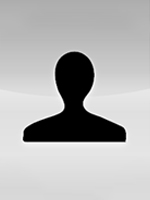 Nancy Snook
Employee Description coming soon.