GIFT CERTIFICATE
Employee Description coming soon.
Barb Kelm
Owner/Stylist/Colorist Barb discovered her passion for hair styling at a very early age. After "practicing" on many of her elementary school friends she knew she found her calling. After successfully graduating from cosmetology school, Barb won her very first hair competition that she entered,
Emma M.
Stylist/Colorist Emma graduated from the Aveda Institute Minneapolis in 2015. She loves to perform hair color, especially balayages and ombres. You will love her friendly personality!
Adrianna T
Adrianna is a graduate of the Mn. School of Cosmetology. She has taken additional training to be a Hair Extension Expert and LOVES performing all services related to hair.
Kirstin T.
Kirstin is an Aveda Institute graduate and is a sweetheart. She loves balayages and can transform your tired hair color into a shiny more vibrant you.
Sarah E.
Sarah Stylist/Colorist/Hair Extension Expert Sarah has been in the hair industry for over 2 years and is a graduate from the Minnesota School of Cosmetology. She continues to learn the newest techniques to give her clients the hair they dream of.
Tayllor G.
Tayllor Stylist/Colorist Tayllor is eager to learn all of the newest trends and give her clients hair that they love. She is a graduate from the Minnesota School of Cosmetology.
Sue T.
Salon Manager/Stylist/Colorist Susan has over 30 years of experience in the hair industry. She specializes in mens hair and fashion colors. If you need a crisp fade, she is your stylist. Susan has a background in everything from theatrical hair/makeup, fashion coloring, instructing Cosmetology
Christy R.
Massage Therapist/Esthetician Christy is our dual licensed Massage Therapist and Esthetician. Christy has over 16 years of experience in the spa industry. Christy offers all aspects of massage therapy, including Swedish, hot stone, prenatal and deep tissue. As a skilled and knowledgeable Esthetic
Linda H
Linda is a graduate of the Mpls. Aveda Institute in Esthiology. She has over 20 years of experience in pampering her clients. Her philosophy and practice is to promote wellness of mind, body and spirit.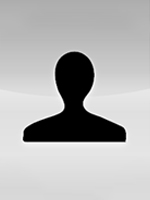 Madi K
Employee Description coming soon.