Christina Selmer
I have been a stylist for 20+ years! Some of my advanced training includes Prive training Academy in New York, Deva Curl cutting Academy, Color training with Davines at Kaizan Academy in Chicago! I also offer extension services both hand tied wefts and tape in. I look forward to seeing you!
Randi Graf
I have been a hairstylist for over 15 years. I have color training in Davines. I love what I do and making people leave feeling refreshed and beautiful.
Katy Harmon
I have been in the industry since 1995. Prior to OFD Hair Studio I worked as a stylist at Jon English Salon. Then I became an educational director and stylist at Spalon Montague in Edina. I have received advanced training from Walla, Sebastian, Graham Web, Nick Arrojo, Kevin Murphy and Davines.
Jordyn Booth
Employee Description coming soon.
Anthea Young
Employee Description coming soon.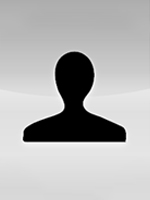 Savannah Bakke
Employee Description coming soon.