Jennifer McDonald
Jenn has been in the industry since 1991, she founded Jennerations salon in 2003. Motivated by her love of the beauty industry and her commitment to her team members and loyal clients, Jenn continues to grow the Mansfield beauty haven promoting the team with the latest trends in hair and style.
Katie Shaw
Katie has been with Jennerations since 2010 and has quickly grown an extensive clientele. She keeps her skills current by constantly educating herself and expanding her repertoire of services.
Tiffany Bell
Tiffany has been exceeding clients' needs since 2005. Her stiletto shaped nails make for a skillful stylist! Her passion shines through this livelihood and her creations will have you leaving a happy customer.
Carey Forget
Carey has been a Licensed Cosmetologist since 2013 and is continuously growing her knowledge & taking many classes. She is also a Certified Lash Tech & is ready to give you the Lashes of a Lifetime!
Julie Trask
Employee Description coming soon.
Amanda Croce
Amanda has just joined our team in March of 2020! She is a talented stylist with a passion for the hair industry. Some of her favorite things include color, foiling, updo's and giving her clients their dream hair for any special occasion!
Zylette Goler
Zylette is joining our team with 10 years experience and a passion for her career! She consistently challenges herself to learn new and creative techniques. She has many specialties including layered haircuts, all dimensions of color, and taming all hair types!
Tessa Shultz
Tessa is welcomed back to Jennerations as of March 2021!! Tessa is rejoining our team and bringing her creative talent and bubbly personality! Color, highlighting, and her passion for learning are the amazing additions she brings to our salon.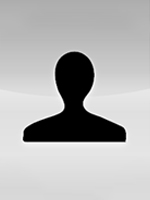 Jody Gagnon
Employee Description coming soon.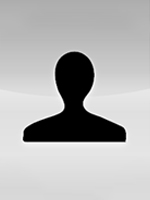 Sara Jasinski
Employee Description coming soon.
Maria Hall
Maria has been a hair stylist for 25+ years. She is also one of the original stylists here at Jennerations. Her ongoing experience has given her the ability to know all forms of women's fashion. She has expertise in hair cutting, perms, smoothing treatments, and men's cuts.
Nicole Sigman
Nicole is the third original member of our team at Jennerations since 2003. She started this profession in the year 2000. Nicole attends to both men & women. She provides the whole shebang of color services, keratin treatments, Bio Ionic straightening, as well as specializing in up do styles.
Lynda Silvestri
Lynda is one of the original members of our team since 2003. Since starting her career in 1991 she has studied with and been certified with numerous educators. She specializes in hair straightening treatments and is happy to formulate your desired hair color to go along with your flawless cut!