Alex Provenzano
Owner Alex Provenzano is a French stylist trained in the best schools in Paris. He has been using his skills in the Washington D.C. area for two decades and is known for his precision cuts and styles that continue to look amazing long after you leave the salon. www.alexprovenzanosalon.com/alex
Ileana Benitez
Ileana is a natural artist and incredible talent for all of your hairstyle needs. She creates beautiful up-dos or speciality hairstyles for all of your special events. Book your appointment for a cut, color and blow dry and see her gorgeous work at www.alexprovenzanosalon.com/ileana
Heather Marks
Heather Marks has delighted clients in Georgetown for twenty years and now brings her exquisite talent to Alex Provenzano Salon. She is a graduate of the Vidal Sassoon school in London and is celebrated by D.C. clients for her exceptional color & styling skills. www.alexprovenzanosalon.com/heather
Nathalie Vaglio-Berne
Nathalie Vaglio is a French trained colorist and stylist who has been in the Washington, D.C. beauty scene for two decades. She loves short haircuts and gives a clean and precise look or a funky coiffe to delighted clients—both men and women! Book with Nathalie today!
Marisa Levin
Marisa has been an integral part of the Washington, D.C. salon scene for five years. Clients love her incredible talent in color and style, especially her balayage expertise! Check out her beautiful work and make an appointment at www.alexprovenzanosalon.com/marisa
Israel Mondragon
With more than 26 years of experience working in the Washington DC area with the international community he has achieved great reputation as stylist and master colorist, and certified Brazilian Blowout Specialist, his continued education in the U. S. has given him very effective results.
Natasha Love
Natasha has been dazzling clients in the D.C. scene since moving here from the West Coast in 2008. Trained at the Paul Mitchell school, she's well known for specializing in natural hair and super skilled in all types and textures and styles.
Linda Park
Linda Park is an incredibly talented master technician with two decades of experience working in the finest nail salons in the District of Columbia and Virginia. Make your appointment with Linda today!
Sue lim
Sue Lim is a master nail technician with 20 years of incredibly satisfied clientele in the Washington, D.C. metro area. Sue is originally from Korea where she mastered her craft in the the finest beauty school in Seoul. Make your appointment with Sue today!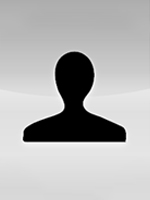 Evelyn Dahl
Employee Description coming soon.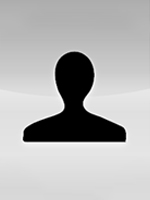 Rebecca Tsoptio
Employee Description coming soon.