Angela Bailey
Angela loves creating vintage cuts and special occasion styles with a modern twist. As a curly gal herself, she wants to help folks with textured hair embrace their hair with a tailored approach.
Kiki Jimdar
Kiki enjoys cutting bobs, short cuts, and layers. She also loves helping clients learn about their textures and how to live in their new cuts! Haircuts $62
Owen Tate
Owen views hair as an artistic media outlet and ensures that every finished look is a masterpiece. Owen excels at creating short haircuts, crafting beachy blow dries, and enhancing hair's natural texture. Haircuts $65
Heather DiMambro
Heather loves working with all hair lengths and specializes in accentuating her clients natural textures to create easy wash and go styles. Haircuts $65
Haylee Cadwallader
Haylee loves solving all her clients hair challenges! She enjoys doing mens and women's cuts on all lengths and textures and loves adding dimension and style to every guest's hair. She also loves hair painting and blonding. Haircuts $65
Zachary Togami
Zachary loves helping clients design the perfect look to fit their lifestyle, whether you need a wash-and-wear style all the way to high glam stylers. He believes every head of hair should be customized to the person wearing it! Haircuts $70
Paige Showalter
Paige loves doing all women's haircuts! From long to short, straight to curly - she's a master! She especially loves doing grey blending, wavy hair, crops, pixies & barbering. Mens Cut $65 Womens Cut & Dry $75
Jennifer Villacis
Jennifer loves to do highlights & corrective color, long layers, and fine hair. Please book in advance for appointments with Jennifer. Mens Cut $75 Womens Cut & Dry $85
Yola Oertel
Yola loves soft layers on long hair, natural looking color and easy, effortless style. Please book in advance for appointments with Yola. Mens Cut $80 Womens Cut & Dry $90
Laura Boton
Owner and creator of Sine Qua Non Salons, Laura loves to cut long layered hair, is an expert with fine and curly hair, and excels at doing razor cuts. With 30 years of haircutting expertise, Laura can make your hair fit you perfectly and be incredibly easy to wear. Haircuts $105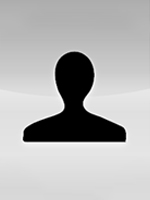 Jack Flora
Employee Description coming soon.