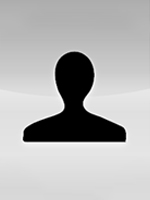 Kat Dodson
Meet our newest team member, Kat, an incredibly talented stylist hailing from Pennsylvania. Not only is she proficient in all styling techniques—from cutting and event styling to classic coloring—but where she truly shines is in the art of bright fashion colors and artistic coloration.
Tina Cousins
Looking for an experienced hairstylist offering all services? Look no further than Tina! With over 30 years of experience in 5 States, she's your hairdresser for major transformations and changes. With years of experience and a versatile skill set, from hair color to perms, you won't be disappointed
Jennifer Healey
Jennifer is a Brooklyn native who's well-versed in just about every hair style and service! She's passionate about her job and staying on top of the latest trends. Jennifer is too well-rounded to call a specialist, but she's particularly skilled at extensions and fashion color.